Welcome Domi Perek to Portland Fashion Week 2019!
Join us as we welcome the international Editor-in-Chief and Creative Director of MESS Magazine and Producer of Condé Nast International, Domi Perek to Portland for Portland Fashion Week 2019!
This is an incredible honor and chance to showcase our collective creatives to the world!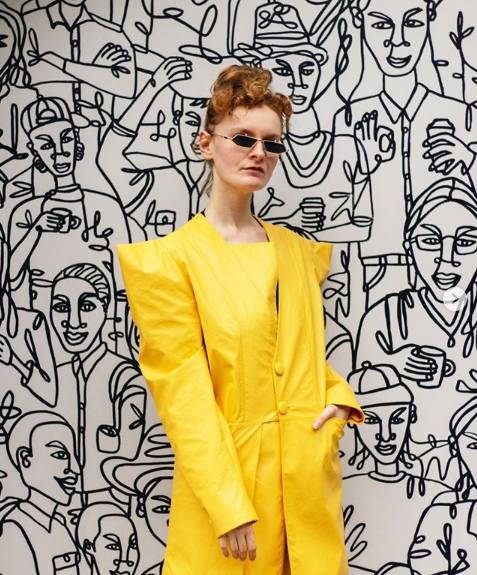 Get to Know Domi
Domi Perek, Editor in Chief and Creative Director of MESS Magazine, started her own business when she was only 18. She has build up an international team managing fashion projects in London, Paris, China and Middle East, partnered with the most well-known fashion brands in the world including her contribution to Condé Nast and collaborations with the creative minds from L'Officiel and Vogue. Domi spoke on several fashionweeks such as Qatari 'Heya' fashion exhibition, Mercedes Benz fashion week Almaty and collaborated with 13 global fashionweeks so far.
Here's more about MESS Magazine:
MESS Magazine is a distinctive fashion magazine, involving streamlined fashion and culture with involvement from over 2000 artistic and proficient photographers, writers and stylists that have been published in our 10 past issues to over 14 countries in print. Our main targeted audiences are industry professionals and fashion fanatics in the USA, UK, Europe, Asia, and MENA Region.
With incentive and authentic content supported by production team of Condé Nast (including American Vogue's Art Director, Omi Chowdhury), we reached global recognition in publishing both in print and online (over 20M social media reach of the latest issue 'INFLUENCERS ISSUE' and over 1M reads online in the first week after its release).
At MESS, we have been able to work with brands such as Moschino or Chanel on our cover editorials, as well as a variety of emerging fashion designers featured in the most important fashion weeks, including the ones at London, Milan, Paris, NYC, and LA.
We have collaborated with over 13 international fashion weeks and been able to cover the most exciting designers' shows, both backstage and first rows, such as Elie Saab, Alexander Vauthier, Dior, Chanel, YSL and many more.
To learn more about MESS Magazine out their website: https://messmag.com/
OR follow Domi, MESS, and Condé Nast International on Instagram!
- Rachael Lovette, Portland Fashion Week
Have a question or just want to say hey? Shoot me an email. Follow me on IG @rachaellovette