The sensational Slimsation! Our new guilty pleasure.....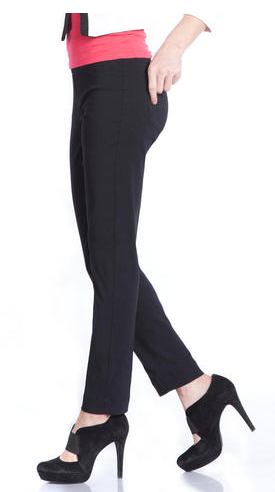 We receive a great deal of interest from individuals and companies with offers etc. asking us for endorsements, and we RARELY take them up on the offers as we feel we must be a standard of some sort and our standards are very high.
Hence our lack of participation at times. HOWEVER this is NOT one of those times.
Executive Producer Fiona Foulk recently received a pair of the most comfy and versatile pants from slimsation.com that she has worn in a while, and she wished to thank Slimsation for both the respect offered AND outstanding pair of stretchy pants which she can wear at home or at the office! AND she is wanting people to check out the Slimsation collection for themselves, not just take her word for it.
Here is Fiona's assessment, and if you know her you know this is a mouthful!
Easy on and off, very comfortable, looked great on me, ideal for post pregnancy tummy, 10/10 will wear again, essential for my professional attire, purchased blazer to wear with, 5 stars, highly satisfied Fiona Foulk Portland Fashion Week